Recent Posts
Carmel Bands Twitter Feed
Get Social!
Please do your best to spread the word about our website and Carmel Bands! And, don't forget to add us to your FaceBook "Favorites," "Like" us on FaceBook, follow us on Twitter and stay up-to-date by checking out our very own YouTube channel. Help spread the word about the best music department in the country - Carmel Bands, at Carmel High School!
2015 Car Raffle
For the third consecutive year the Carmel Marching Greyhounds have sold more that 2,500 raffle tickets. We will again be giving away a new BMW or Mini on Community Night (October 16th).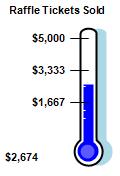 Don't miss out on your chance to win a brand new 2015 BMW or Mini Cooper from Dreyer & Reinbold or $25,000 Cash.
Tickets are $20. Increase your odds! Buy 3 for $50 or 7 for $100. Only 5,000 tickets will be sold. All proceeds go to support the Carmel Marching Band.
For more information please go to carmelbands.org/carraffle
Printer Friendly Mail Order Form
This raffle is being conducted under Indiana Charity Gaming License #137950